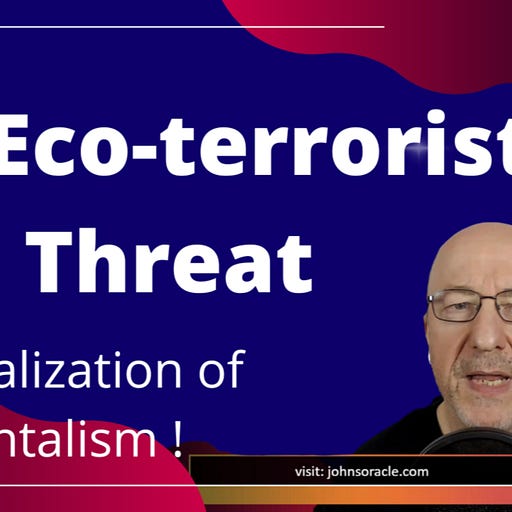 Oct 5, 2022 • 22M
The Eco-Terrorist Threat
An Intuitive, Mystic, and Blogger. John is an avid spiritual seeker and has been researching spiritual, metaphysical, and related topics for much of his adult life. "My personal study over the years led to my adopting a mainly spiritual philosophy. My philosophy is that it is up to all to decide for themselves who they are. We all feel our way through life as best we can, learning and growing as we go. But we live in a world where we get bombarded with perspectives, teachings, and points of view. What to believe? Who to listen to? And all that time your answers lie within, not without."
The eco-terrorist threat and the radicalization of environmentalism!
Following the disgusting act of eco-terrorism by Maggie Budd, where she poured excrement all over a memorial statue of Captain Sir John Moore. Let's look at a few other examples of despicable behaviour by so-called eco-warriors and perhaps a couple of suggestions as to what they could be doing instead.
This is The Vodcast of Laird John. Visit the main website: johnsoracle.com
Please help support future content on this channel. PayPal: jmcv.uk/donate